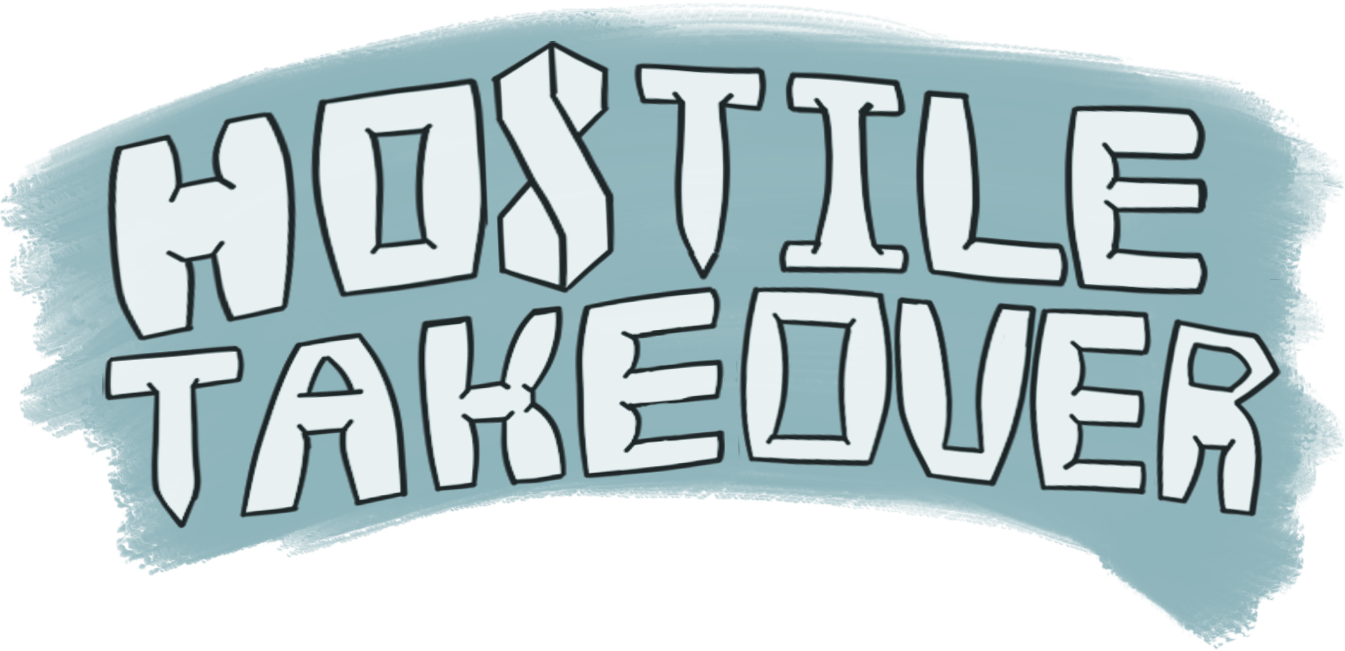 Hostile Takeover
A downloadable Board Game
Get this Board Game and 5 more for $60.00 USD
View bundle
This Board Game is temporarily more expensive! Learn more
Hostile Takeover is a basic territory control war game. You and your friends must fight to take control of the fortifications in order to establish yourselves as the true leader of the city. There are a total of four groups vying for control and none of them are ready to back down. From their base of operations, they send out their units in attempt to acquire each facility. No one is infallible though, and if a group loses all three of their units, they're out. In this war, there will only be one victor, do you have what you need to defend against a Hostile Takeover?

Hostile Takeover is a spin on Piecepack. The additions are 12-sided dice and some blocks for buildings. If you already have a piecepack, it'll help you save some time on getting setup. No two games play out exactly the same either, since the maps are player generated every session. It's up to you how you play and where you deploy, but one thing is for sure, you don't know who will win.
Purchase
Get this Board Game and 5 more for $60.00 USD
View bundle
This Board Game is temporarily more expensive! Learn more
In order to download this Board Game you must purchase it at or above the minimum price of $30 USD. You will get access to the following files:
Hostile Takeover Rulebook
26 MB
Print and Play Pieces
83 kB
Hostile Takeover Double Sided Printer Friendly
1 MB
Physical Copies
Support this Board Game at or above a special price point to receive something exclusive.
Order a Physical Copy
To order a physical copy, select this reward. Each copy was put together by hand with some parts supplied by TheGameCrafter. There is a limited number, but if it sells enough, I may make more! Thanks for your support!

Download demo